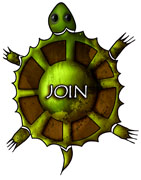 Join In Online for FREE newsletters about the wisdom traditions, updates about FREE Streamed Soundings, Four Times a Year, The weeks surrounding the Earth's Equinoxes and Solstices.

About your hosts:
Zacciah Blackburn and Annie B. Bond of the World Sound Healing Organization, invite you to explore these pages to learn about us, and our guests.

The World Sound Healing Organization is a non profit organization, uniting with organizations world wide, to create a world at peace, at one with each other.
We are also working with indigenous elders, and accomplished leaders in spiritual and healing disciplines worldwide, to bring forward the insight and wisdom they have to offer.









Join In Online
FREE Streamed Soundings, Four
Times a Year, The weeks surrounding
the Earth's
Equinoxes and Solstices.

Invite Your Friends

Live worldwide web broadcast of these events are sponsored by The World Sound Healing Organization




Home
About Us


Our Associates




Links


Events

What is Sound Healing
About Earth Healing



Ways to Support us
Our Guests


Jodi Serota

is a life-changing metaphysical educator,
channel, vibrational healer and professional artist.
Her in-depth intuitive abilities and her remarkable
sound healing powers are used to create initiations
and activations which instantly make major shifts in
consciousness and healing. She holds individual sessions,
teaches classes and creates multi-media concerts and events
for personal growth, transformation & the creative process. http://metacenterny.com/



---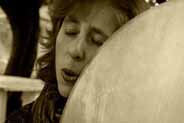 Eliana Gilad

is an internationally recognized composer of healing music and founder of the Voices of Eden Healing Music and Peace Center in the Galilee, Israel. As an expert in the conscious use of voice and rhythm as natural healing instruments, her unique wordless music has been medically researched. It also increases focus and quality of sleep.
Gilad is a frequent keynote presenter and performer at healing music, medical, and peace conferences throughout the North America and Europe.
http:www.voicesofeden.com
---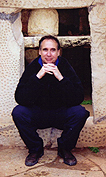 Tom Kenyon, M.A. holds a Masters Degree in Psychological Counseling with over twenty years of experience in private practice. In 1983, he founded Acoustic Brain Research (ABR) to scientifically document the effects of sound and music on the brain. He is the author of several books, including Brain States (New Leaf Distributing) which is still required reading in some colleges. Tom is also the co-author of The Hathor Material and the Magdalen Manuscipt, both published by ORB Communications. The focus of Tom's work is on the use of sound and music as a means to create altered states of consciousness in order to access the more creative aspects and unused potentials of the brain/mind. He has written several articles on the topic which can be found on his website- www.tomkenyon.com. He teaches extensively throughout Europe, Asia and the United States and regularly conducts tours of sacred sites. Tom's web site is http://www.tomkenyon.com
_______________________________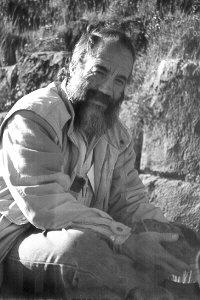 Juan Nunez del Prado
is an anthropologist and Andean Priest and will be discussing Inca traditions. Juan has studied Andean tradition for 34 years and has trained with Q'ero priests. His father, anthropologist Oscar, Nunez Del Prado, "discovered" the Q'ero Indians--direct descendants of the Inkas-- in 1949 and led the first expedition to their villages in 1955.
Juan has been gathering the Inka prophecies for many years, and is a highly respected international teacher, a practicing 4th level paqo and chumpi master in the Andean traditions.
For information on his programs.
_______________________________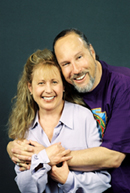 Jonathan Goldman is an internationally acclaimed teacher, recording artist, author, and Director of the Sound Healing Association.
Healing Sounds pioneer Jonathan and his wife, noted psychotherapist Andi Goldman, authors of the newly released
TANTRA OF SOUND
, will discuss the power of sound and consciousness to heal and transform.
www.healingsounds.com
---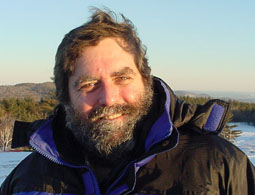 Zacciah Blackburn is a sound healer, and flutemaker, trained in classical healing and shamanic traditions, and sacred sound cultures, maintaining a practice in Ascutney, VT, USA, at the Center of Light Institute of Sound Healing and Shamanic Studies. He is Director of Education at the New England Sound Healing Research Institute. And, he is a co-founder of the World Sound Healing Organization, and the All One Now networks.

---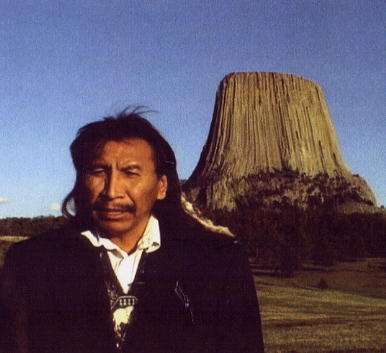 Chief Arvol Looking Horse
When Arvol was twelve years old, he was designated as the 19th Generation Keeper of the Tradition of the Sacred White Buffalo Calf Pipe. People of the Lakota, Dakota and Nakota Sioux Nation believe White Buffalo Calf Woman appeared to the tribes hundreds of years ago, bringing instruction in sacred ceremonies of how to live in balance with all life, and leaving behind a sacred bundle containing a sacred pipe of peace. She left prophecies about a time in which she would return again. The 1994 birth of a white buffalo calf is believed to have been the sign that these times were now at hand. Chief Looking Horse sponsors the World Peace and Prayer Day, dedicated to the respect of ourselves and the sacred lands of our ancestors: http://worldpeaceandprayerday.net

---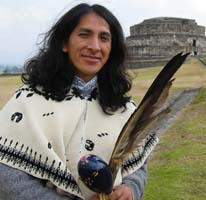 Däbädi Thaayrohyadi


Spiritual Wisdom Keeper of the Ancient Otomi Olmec Toltec Teotihuacan Peoples
As founder of the
International
Indigenous
University
, Thaayrohyadi is a traditional healer who travels internationally offering teachings and ceremonies in the ways of his ancestors.
With a Masters degree in Peace and Development Studies, he is a specialist on the subject of ethnic conflicts, culture and spirituality. He is a Prophecy Keeper and Guardian of the Sacred Fire of the Council of the Otomi Nation, founder of the Council of Indian Peoples and Organizations of the State of
Mexico
, a member of the Council of Indigenous Priests of the
Americas
, and a m
ember of the Inter-American Council on Indigenous Spirituality (CISEI).
Thaayrohyadi's work may be viewed at http://universidadindigena.org/uii/

Other distinguished guests on our programs have included:
Marianne Williamson, James Twyman, Dr. Masaru Emoto,
Chief Joseph Swamp, Dr. Patch Adams,
Phil Gruber, Grandmother Pa'ris'ha, and Ruby Gibson.
---

We are grateful to the New England Sound Healing Research Institute for hosting our June 26 event. The New England Sound Healing Research Institute
(NESHRI,)
a non profit organization,
is a worldwide network of sound healers with the goals of sharing experience and knowledge, coordinating workshops and educational programs, and conducting informal and formal research into the effects of sound and music on healing, and building community. More information can be seen on NESHRI at www.neshri.org. The closing ceremonies at their Science and Spirit of Sound Conference, June 24-26, in Northampton, MA, is the site of our June 26 event, airing at 4:44 PM EST (-5GMT.) We will join NESHRI again Nov 17-19, 2006.

---

Our initial 2005 events were hosted at Zacciah's Center of Light in Vermont, a holistic center for personal development through
the study of ancient mysteries, the use of sound healing in therapeutic application, and the study of earth mysteries through experiential practice.